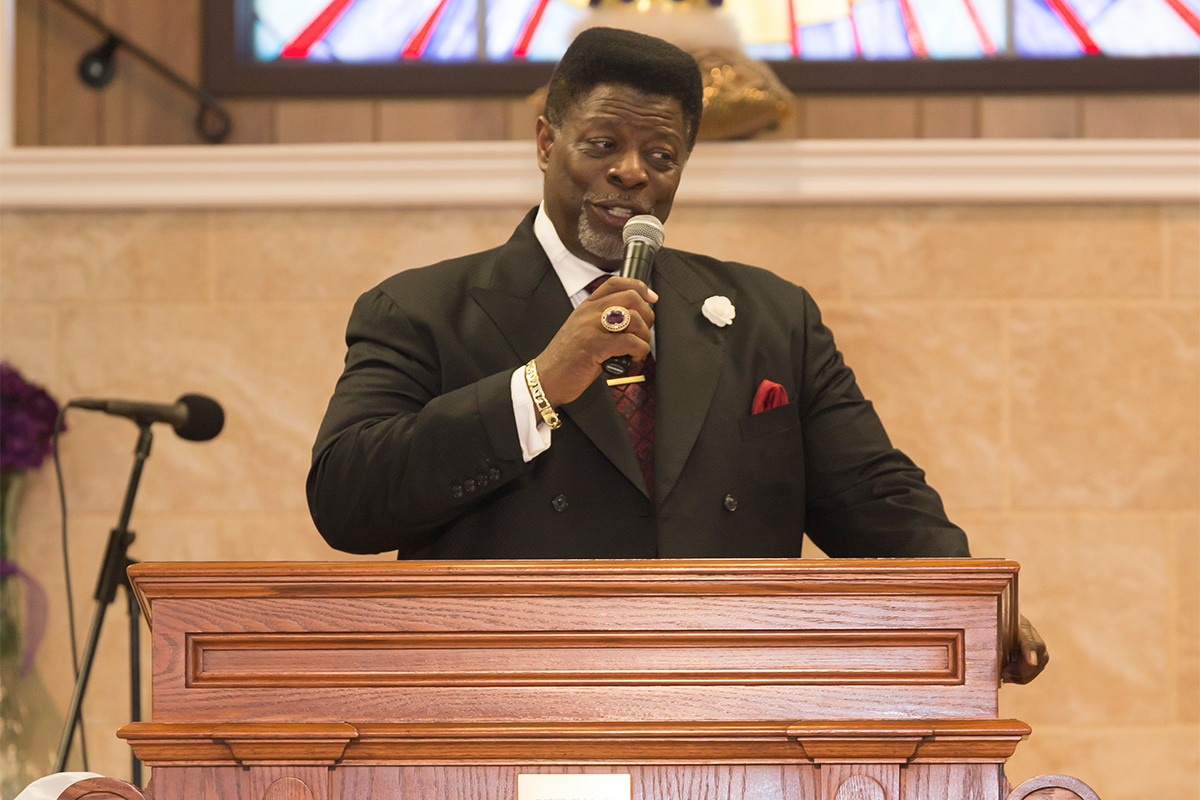 About Our Pastor ~ Michael V. Talbert
Bishop Michael V. Talbert, Sr., is a visionary leader whose mission is to empower believers to walk in their kingdom authority as God's representatives displaying HIS GLORY in the earth, while showing a "REAL JESUS" to a hurt and dying world.
He is Pastor of First Church of Wyandanch Ministries Inc., located on Long Island,NY for almost 20 years. His desire is that all who come to believe in Christ will come to KNOW (intimately acquainted) that our God is tangible, touchable and intricately involved in the affairs of His people as they desire Him to be.
The message of Kingdom Living for all people through Bishop Talbert has transcended across the globe. His ministry has made a life-changing impact in conferences, seminars and pastoral teachings nationally and internationally; as a result, missions churches have been planted in both Kenya, Africa and India.
Bishop Talbert has notably served his community in the areas of education as a former Board of Education President and Trustee, Consultant and Advisor to Governmental Officials, inclusive of serving as a Consultant to President Bill Clinton's Crime Bill, Community Leader and Volunteer with youth and elderly services.
With insight, boldness and the anointing of God, Bishop Talbert preaches the uncompromised Word of God with an active passion to promote the purpose of establishing God's Kingdom in the earth. He is the Founder and Presiding Prelate of Kingdom Builders International Ministries Inc., an organization uniquely designed to build ministerial alliances, and promote growth and development opportunities for church, church leaders, pastors and God's people world-wide. He is the Founder and Director of Faith Community Builders Inc., an affordable housing corporation that makes homeownership possible to people of all income levels.
Bishop Talbert is God's servant for this season, having an earnest desire to pursue and recover all, to seek and save the lost, to repair the breach and to restore families and communities through the Word of God; and he is determined to know nothing among us save Jesus Christ and Him crucified.
He and his wife, Gina have four children and live in Wyandanch, NY.
Sow a Seed
Donate to First Church Ministries Online!